Meli Palace Massage & Therapies
Specially designed extended programs for a truly extraordinary experience and pampering in exclusive settings. They offer both ancient and modern techniques to relieve body and soul.

ANCIENT SPIRIT ELIXIR 1 HOUR & 20΄/80€
Body toning and revitalising, anti-stress, combats insomnia and dehydration, is suitable for sunburn. This divine Full Body Elixir was inspired by ancient beauty secrets. Relax body and mind in the Sauna to open up the pores. Sea Salt, used as a natural Scrub, is applied to exfoliate and cleanse your skin. A refreshing Moisturizing Full Body Mask with Yogurt will deeply recondition your skin tones and firm your skin, leaving it smooth and radiant.
AROMA MASSAGE 30΄/40€ & 50΄/60€
A Body Treatment using Essential Oils made from Plant and Herb Extracts. The oils have either stimulating or relaxing properties chosen to suit individual needs. The Oils' Aroma has a therapeutic effect, inducing a feeling of well-being.
ELIXIR AROMA MASSAGE 50΄/70€
Light Body Brushing performed with pure Essential Oil used as a Natural Exfoliating Scrub. The total Body Massage that follows, concentrates on soothing away tiredness, stress and alleviating tension, inducing relaxation to body and mind.
HEAD & FACE MASSAGE 20΄/40€
This Relaxing Massage performed with warm Essential Oils on the pressure points of neck, scalp, ears and face concentrates on soothing away tiredness, stress and tension. A wonderful treatment for headaches, stiff and tired muscles as well as giving harmony to body and mind.
"MELI PALACE" MASSAGE 60΄/70€
This treatment inspired by the grooming rituals of classical era beauties consists of a total Full-body Aromatherapy, Massage on head and face, Reflexology on feet/hands/ears and Shiatsu on the back.
SEAWEED WRAP 40΄/40€
Mineral-rich seaweed is applied in a body wrap in a special treatment that has proved effective in aiding weight loss, toning and firming tissue, fighting stress and relieving fatigue, cellulite and easing muscular spasms.
MARINE RITUAL 1 HOUR & 20΄/110€
A journey to the sea: a three-salt exfoliation, made of selected salt for their richness in minerals and trace elements release epidermis from dead cells. Followed by a re-mineralising seaweed wrap and a regenerating massage using beeswax and essential oils. The laminaria body wrap regulates the metabolism, re-mineralizes, moisturizes and protects the skin.
Special Therapies
(Free use of Sauna)
SPECIAL CAVIAR THERAPY 1 HOUR & 20΄/90€
The Extract of Caviar is the secret ingredient in this Ultra-nourishing, deep Moisturizing Body Treatment, that tones and firms the skin, leaving it smooth and radiant. Reduces cellulite and activates metabolism. Nutrient-rich Caviar has a cell format similar to human skin, so that the vitamins and minerals are easily absorbed, enhancing cell regeneration.
LAP OF LUXURY SEA SCRUB 40'/50€
This sensual experience will wrap your whole body into softness and silkiness. Enriched with Essential Oils this pleasant care begins with a complete Body Scrub to get rid of dead cells and smooth the skin, and will gently end up with the application of a rich Body Milk to leave your skin luminous and velvety. Skin is renewed and more beautiful.
CHOCOLATE SYMPHONY 80'/90€
A unique Nourishing, Stress-reducing Body Treatment. Performed with Chocolate to invigorate and revitalize you. Chocolate, an antidote tor premature aging, leaves your skin smooth and replenished.
For Two ♥
Surprise your partner with a signature treatment for two. Whether you choose one that tingles and tantalizes, soothes and seduces or refreshes and renews, you can be sure, it will incite your senses and bring a richer, more rewarding intimacy into your life.
LOVE POTION 60΄/100€
An absolutely sensual ritual to tantalize and delight! Succumb to the touch of romance at Elixir Spa and get into the mood for love. Share an unforgettable experience with your partner: on twin massage beds enjoy an Orange and Sugar Body Scrub, followed by natural Sponge Wash with Rosewater. For a perfect finale, indulge in a sensual relaxing Partner Massage with Essential Oils, that will free your mind, relax your body and give both of you a bliss!
PASSION RITUAL 60΄/110€
The Passion Ritual for two combines the rejuvenating effect of Fragrances with the wealth of Aromatherapy and the caress of Warm Herbal Extracts. Relax in the scent-laden atmosphere and bask in the pleasure of a warmed Candle Oil, that nourishes the skin, while a soothing Massage helps the body to eliminate tension. A sensual experience just for couples, which will have you 'walking in clouds'.
Book Online
or Call +30 28410 71502
---
Chocolate Symphony A unique nourishing, stress-reducing body and facial treatment performed with chocolate to invigorate and revitalize you from head to toe. The substance of chocolate as an antidote for premature or accelerating ageing leaves your skin smooth and replenished.


---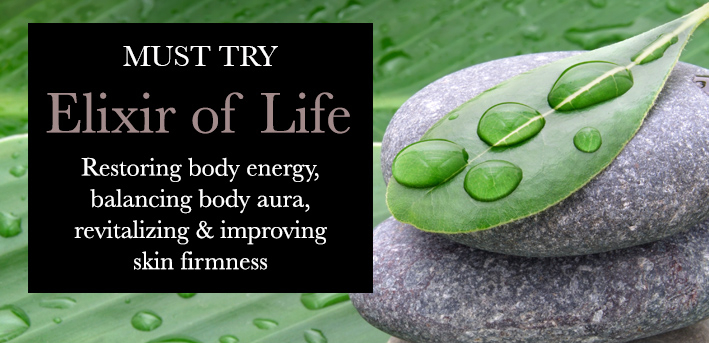 MUST TRY
Ancient Spirit Elixir
Slimming, body toning and revitalisation, anti-stress, combats insomnia, dehydration, suitable for sunburn.


---

♥ Love Potion
An absolutely sensual ritual for two to tantalize & delight! Share an unforgettable experience with your partner.

---
also check
Meli Palace Spa Face Treatments