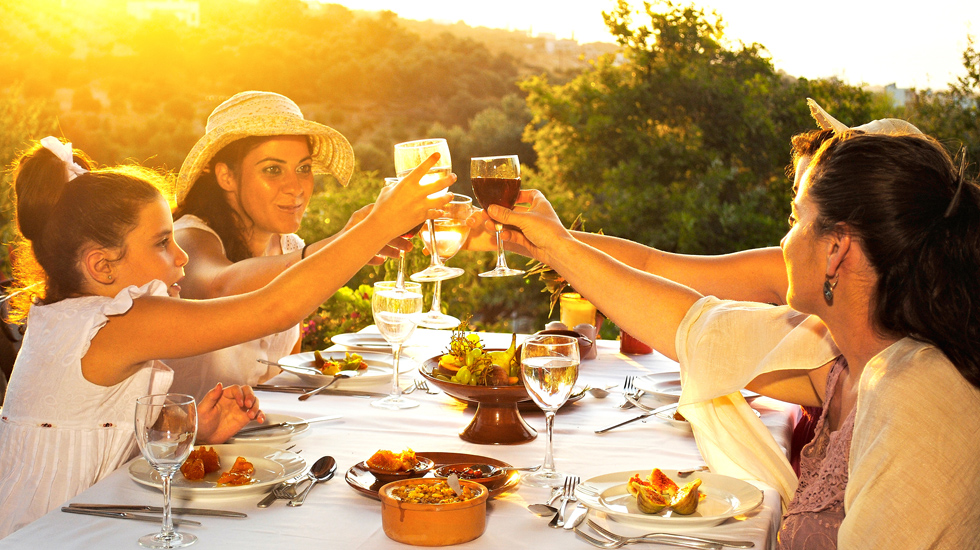 Grecotel's Agreco Farm
Grecotel's Agreco Farm gives a whole new meaning to 'real experience.' Founded by Grecotel's owners on a 40-hectare estate near Rethymno, Crete, the traditional farm showcases centuries-old farming methods. The farm provides a fascinating insight into the organic production of the island's simple and healthy food – a must for any visitor to Crete.

No trip to Agreco would be complete without a visit to the farm's Taverna, where a sumptuous six-course menu of Cretan dishes, based on the farm's organic produce.
Βe a Farmer for a Day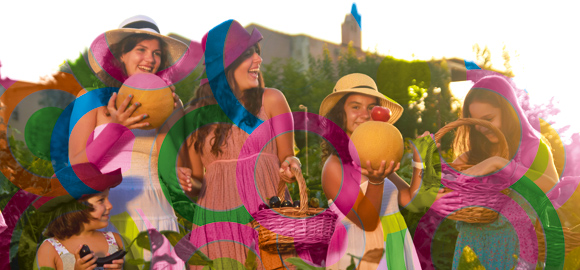 On Wednesdays visitors can play "Farmer for the Day" and learn just how it feels to make and eat home-made traditional Cretan food. Simply nowhere else in Greece can you 'live life' on an organic farm.

Families enjoy the Farm Experience, visit the mini zoo, while junior farmers (aged 6-12) can enjoy fun-filled farm activities including making dough & baking, picking vegetables and preparing
dishes for their own healthy Cretan lunch.

Kafeneio

The Agreco Farm is open daily from 11:00 – 22:00. Enjoy the beautiful view, relax in natural surroundings and drink Greek coffee, raki or wine at the Agreco Kafeneio.


Taste of Crete

Take home farm-produced products including organic olive oil, wine, olives, honey herbs and the new range of fragrances & body care products. Available at the hotel's SunStore boutique.

See more about the Agreco Farm>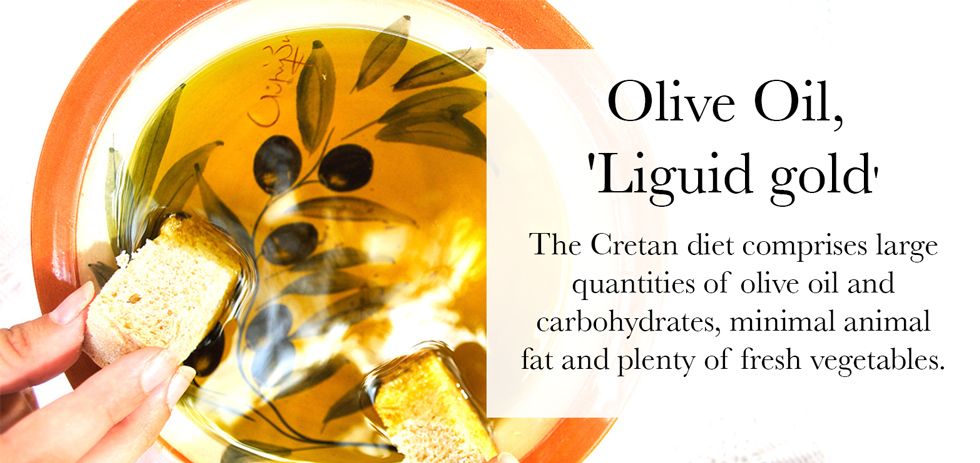 Olive Oil,
'Liquid gold'

The Cretan diet comprises large quantities of olive oil and carbohydrates, minimal animal fat and plenty of fresh vegetables.

NOTE:
Please inform the hotel staff in advance of any allergies or intolerances you may have. Our menu might contain traces of allergenic substances.
Book Online
or Call +30 28410 71502
Cretan Feast at Agreco
Cretan people are always looking for an excuse to celebrate.
Two Sundays each month, guests can enjoy a 'hands on' experience by helping with seasonal work on the farm – from shearing the sheep & goats, harvesting the wheat, treading the grapes, making raki, collecting the olives and making olive oil.
---
The Products
AGRECO FARM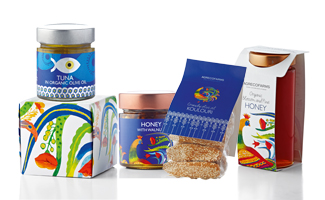 Discover Crete's continent's gastronomic secrets: long-fin white tuna caught off the coast of Rethymno and packed in organic olive oil; organic blossom honey and organic pine honey; Cretan melokarydo (honey & walnuts) for longevity and good health; ladokoulouro, sesame-encrusted cookies made with olive oil - the typical Cretan biscuit. Available at hotel's Agreco corner.
---

CRETAN HONEY

A Pure, nutritional cocktail bursting with energy, vitamins, minerals, amino acids and natural enzymes.