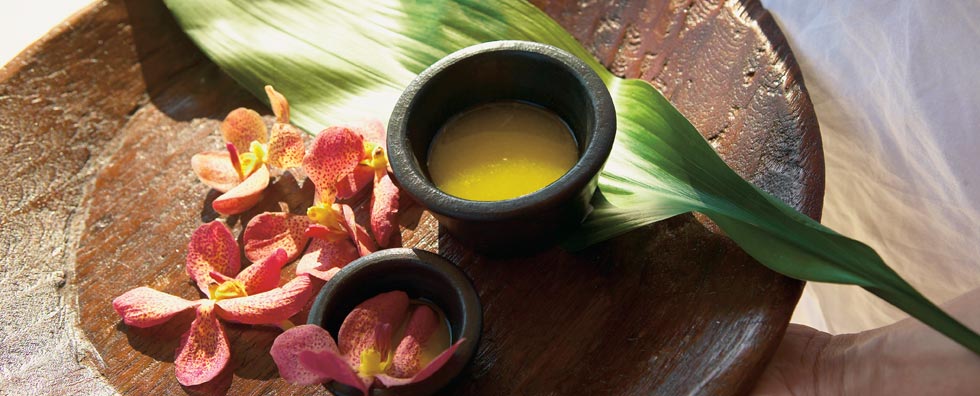 Meli Palace Spa Body & Face Treatments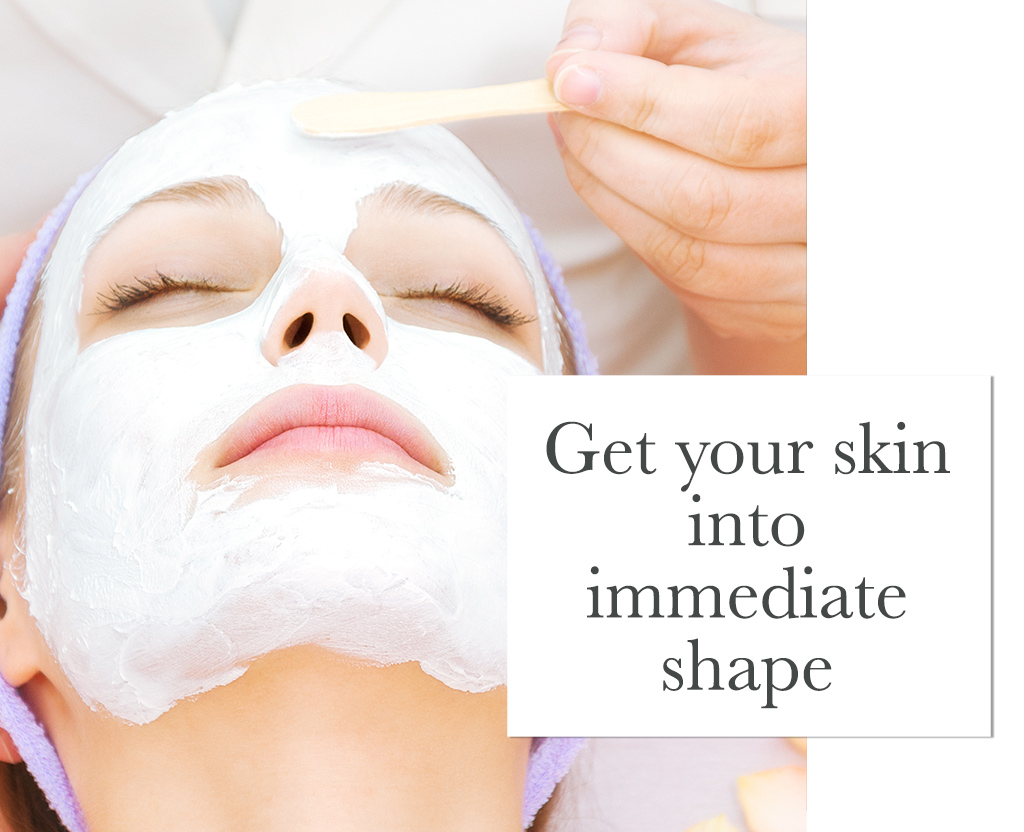 Face to Face
with Beauty:

Get your skin into
immediate shine

Body & Soul Elixirs
Specially designed extended programs for a truly extraordinary experience and pampering in exclusive settings. They offer both ancient and modern techniques to relieve body and soul.


ANCIENT SPIRIT ELIXIR 1 HOUR & 20΄/90€
Detox Treatment which enhances metabolism. A light body scrub exfoliates and prepares the skin for the Special lymphatic massage that follows and tones the blood circulation. Aplying a mineral mask with dolomite argil rich in elements and vitamins which will detoxify and tone the skin.

ELIXIR MARINE RITUAL, 1 HOUR & 20'/100€
A journey to the sea: a three-salt exfoliation, made of selected salt for their richness in minerals and trace elements release epidermis from dead cells. Followed by a re-mineralising seaweed wrap and a regenerating massage using beeswax and essential oils. The laminaria body wrap regulates the metabolism, re-mineralizes, moisturizes and protects the skin.



Face Treatment
ESSENTIALS FACE THERAPY 50΄/80€
This delightful break in daily life offers a Moisturizing and Soothing Facial to fight pollution negative effects and urban stress. Thanks to its exclusive Anti-pollution Complex Urban Advance (Shea Butter, Sweet Probiotic, Mint Endorphin) this care will provide you with a privileged moment to bring real comfort to your skin, leaving it fresh and radiant. Perfect to discover Sampar and enjoy a relaxing pleasant time for all skin types.

AGE ANTIDOTE 60΄/90€
The Age Antidote facial is a complete Care Ritual integrating special Antiaging Ingredients, such as Bio-peptides to help resurface the skin, Hyaluronic Acid to plump and hydrate the skin and Adenosine to get an
immediate lifting effect. This specific Anti-aging care is ideal to fight against all age signs: wrinkles and fine lines, radiance loss, discomfort, tonicity and firmness loss. A real cocooning care to get rid of age signs the smoothest way.
PURE PERFECTION 30΄/60€
This Purifying Treatment is recommended for mixed to oily skin or skin prone to blemishes, that is shiny and often meets blackheads, dilated pores and imperfection problems or that needs a post-acneic treatment. As a result,the skin is fresh and purified from the inside, pores are tightened and the complexion is mat. Indulge your skin in this healthy facial care for a radiant pure skin.

HYDRATENSE TREATMENT 60'/90€
Enhanced deep hydration treatment with Hyaluronic acid, herbal extracts, ginger and chamomile. Hyaluronic acid activates the deeper layers of the epidermis for better bonding of collagen and elastin fibers. The skin is hydrated, improves its elasticity and gains a natural and healthy look.
OIL FREE TREATMENΤ 60'/95€
Treatment for oily and mixed skins. Antiseptic ingredients and lactic acid have the purpose of cleansing and nourishing the skin for spectacular glow.
OXYREVITAGE AGE TREATMENT 60'/100€
Anti-wrinkle treatment for dry, tired and dehydrated skins. The proper combination of active retinol and vitamin C releases oxygen. The epidermis is rebuilt, bright, vigorous and protected from photoaging. An ideal treatment for the summer months.
DERMOSTAMINE TREATMENT 60'/100€
A Face treatment for those worried about age signs. It fights surface and deep wrinkles, helps to regenerate and regenerate skin cells through plant liposomes.
MEN'S TREATMENT 60'/70€
This comprehensive treatment is adapted specifically for men's skin and involves highly concentrated marine oligo-elements. It releases tension, removes traces of fatigue and strengthens the natural radiance of the skin. This cream mask combines white clay and seaweed to purify and absorb impurities while taking care of sensitive and delicate skins. The epidermis is rebalanced, and the complexion is radiant and glowing once again. Aimed at sensitive and fragile complexions, this mask soothes and rebalances the skin on the face. In order to quickly reduce any discomfort, this pleasantly cool mask contains seawater which prevents inflammation and soothes sensitive skin.Foam gives the skin a real feeling of well-being.

BRIGHT & LIGHT 50'/70€
Give to your skin the brightening holidays result! Dull and lackluster view will be replaced by radiant luminosity.Get a uniform skin with highlighted moisture effects.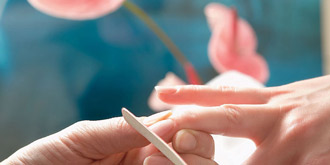 Beauty Salon

Manicure, Pedicure, Shellac manicure pedicure & Waxing

BEAUTY SALON
Manicure 30'/35 €
Long lasting Manicure 40'/45 €
Spa Manicure 45'/45 €
Pedicure 45'/40 €
Long lasting Pedicure 50'/50 €
Spa Pedicure 60'/50 €
Color Change 10€
Long Lasting Color Change 20€
Long Lasting Remover 15€
WAXING
Upper lip 10'/20€
Legs & Bikini & Underarms 60'/65€
Legs & Bikini 45'/50€
Lower Legs 20'/30€
Underarms or
Bikini or Lower Arm 15'/25€
Eye brown shaping 15'/10€
Back 30'/35€
Full Legs 40'/40€
Special Packages
ESCAPE 3 HOURS 200€
10' Body Scrub
20' Body mask,
50' Aroma Massage
60' Facial Treatment
30' manicure
TOTAL RELAX 2 HOURS 160€
10' Body Scrub
50' Aroma Massage
60' Facial Treatment

MEN'S GETAWAY 3 HOURS 190€
20' Body Scrub
60' Aroma Massage
60' Μen's Treatment
40' Pedicure
Book Online
or Call +30 28410 71502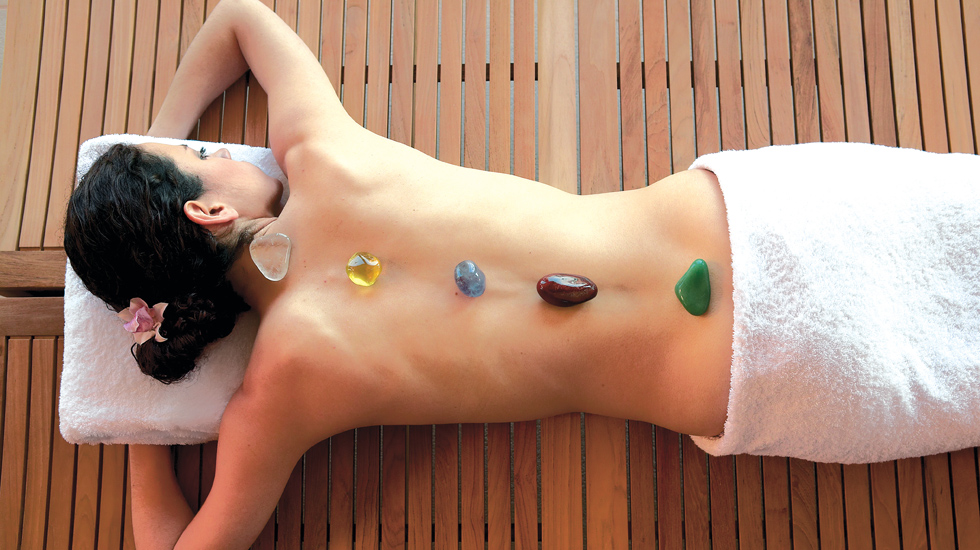 Combine your booking with Spa therapies!
Book your room online & Save 30% on the "Marine Ritual", "Oxyveritage Facial", " Love Potion" & "Deep Tissue Massage" treatments. For more information please contact the Elixir Spa: +30 28410 71502 or email: [email protected]

The discount is valid for early booking/advance purchase offers.
---
---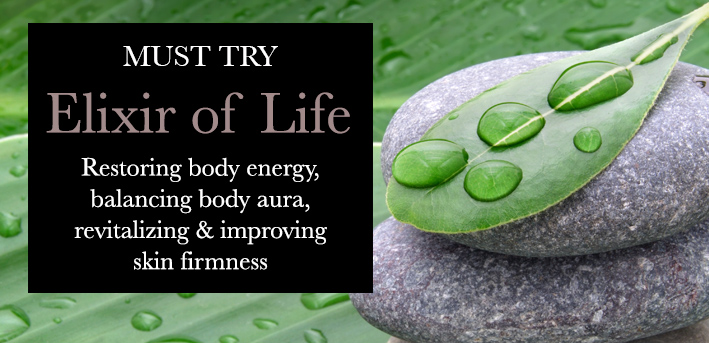 MUST TRY
Ancient Spirit Elixir
Slimming, body toning and revitalisation, anti-stress, combats insomnia, dehydration, suitable for sunburn.


---

♥ Love Potion
An absolutely sensual ritual for two to tantalize & delight! Share an unforgettable experience with your partner.

---